The Company
History, Partners & Teams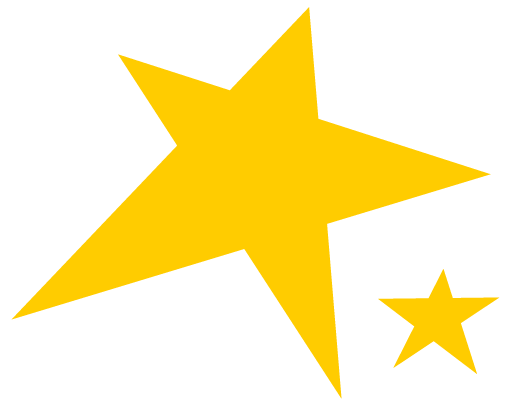 The Company
Of Giant Puppets
& Other Dizzy Spells
The company Archibal Caramantran is an international street theatre company specialized in medium and big shows, static and parade shows.
Mixing up different disciplines, plastic Arts, dance, theatre, circus, music, structures, exploits, we particularly use Giant Puppets and Aerial Dance to create our dreamlike and popular shows.
Animated by the desire of surprising our daily lives and reveal the poetry within it, the company Archibald Caramantran plays outdoors to meet the public and offer it a play of sensitive, absurd, marvelous and oversized pictures.
Designers and developers of carnivals and cultural events, we use Giant Puppets and Aerial Dance to establish a privileged relationship with the public and act the city out.
The aerial space becomes a true playground to be structured and sculpted in various ways : Fabrics, Nets, Aerobatics Dances or on Building Faces.
In its creations the company Archibald Caramantran is revisiting, among others, the themes of popular celebrations, the ball, the carnival, the funfair or other traditional celebrations.
From its desire of gathering people was born an immersive experience, a poetic act, a sharing of emotions between the artists and the population.
Since its creation in 2005, the company Compagnie Archibald Caramantran has forged an international reputation. Our giant puppets have wandered from cities to villages, from carnivals to festivals, from large tents to Operas in provinces and abroad.
Europ, Australia, Canada, Cuba, China, Asia, Russia, Africa, Qatar.
Its Artistic Director, Olivier Hagenloch is one of the founders of the company « Les Grandes Personnes » created in 1998 at Aubervilliers, with Christophe Evette (« Les Grandes Personnes ») and Stéphane Meppiel (« Les Géants du Sud »).
For many years, the company Compagnie Archibald Caramantran has been a privileged partner of the city of Carpentras and the festival « Les Noëls Insolites ».
In 2018, we have become the residential street theatre company of the city.
We perform every year in Carpentras with our new creations.
We coordinate the opening parade of the festival as well as the big final show.
We build street decorations for the city and the festival.
Our workshops are based next to the technical services of the city, at the « Marché Gare » in a big building that was offered to us by the CoVe (Ventoux Comtat Venaissin Agglomeration Comunity).
King of the mad ones, the Caramantran, is burning out of joy and setting on fire your imagination.
the partners
The company Compagnie Archibald Caramantran is supported and sponsored by the city of Carpentras; the CoVe (Ventoux Comtat Venaissin agglomeration community),The Sud region (Southern region of France) and the DRAC Sud (Regional Direction of Cultural Affairs).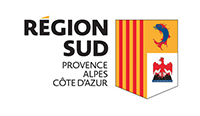 Noëls Insolites (Marc Begouaussel, Cindy Baranec, Celine Brunet, Olivier Marie)
Rendez-vous chez nous (Ouagadougou, BF) (Boniface Kagambega)
Nuits Metis (Marc Ambrogiani, Chloé Marchand, Martine Chouali)
101 Outdoor Arts (Newbury, UK)
Cie Les Grandes Personnes (Christophe Evette)
Cie Transe Express (Brigitte Burdin, Gilles Rhode)
Cie Mademoiselle Paillette (Isabelle Cahagne, Elodie Vacheresse)
Cie Zigrolling (Toni Vighetto)
Afozic
Théâtre de la Toupine
Direction and conception
Artistic direction
Olivier Hagenloch
Co-Artistic Director
Marie-Martine Robles
Workshop chief
Yacouba Sawadogo 
Musical composition
Johannes Hagenloch
Costume design
Magali Leportier
Production
Production Administrator
Loretta Lepori
Distribution Manager
Laëtitia Demenge
Office
President
Christophe Piedfort-Delahaye
Treasurer
Marc Delmas
Puppeteer
Olivier Hagenloch
Marie Martine Robles
Yacouba Sawadogo
Antonin Chomel
Emmanuel Baconnie
Marion Guenal
Gaelle Ravillon
Léon Zongo Kiswendsida
Jerome Delmas
Antoine Cuche
Anthony Simon
Hocine Bouguerra
Mamadou Doumbia
Sebastien K'Jan
Daniela Cameruccio
Martine Mounier
Sandra Lacoste
Pierrick Lamy
Raphaelle Yaffée
Fabien Pichon
Sarah Puente
Ivan Tziboulsky
Yabaco Konate
Zakaria Mohammad Ishaq
Musician
Amevet Jerome
Thomas Chinier
Johannes Hagenloch
Noureddine Houchat
Valentin Meylan
Damien Gaume
Dri Djibasso Dembele
Farid Chouali
Andrea Roberts
Florent Mannant
Bots Leonard
Actor
Léon Zongo Kiswendsida
Yacouba Sawadogo
Olivier Hagenloch
Raymond Xavier
Paolo Valla
Stage manager
Patrick Figgle
Olivier Marie
Lucile Borg
Antoine Cuche
Aerial dancer
Marie-Martine Robles
Anne Sophie Arnaud
Lauren Buttin
Alizée Oudart
Fabien LaSalla
Emmanuel Baconnie
Lolitta Morales
Stilt walker
Karen Midey Rodriguez
Pierrick Lamy (Kako)
Marie-Martine Robles
Emmanuelle De Gasquet
Arrangement of the aerial space
Fabien La Sala (Cie Rêve de Singe)
Assistant director
Jean-Claude Leportier
Sculptor, decorator, painter
Anstett Sarah
Olivier Hagenloch
Yacouba Sawadogo
Antonin Chomel
Emmanuel Baconnie
Marion Guenal
Gaelle Ravillon
Lili Devin
Yabaco Konate
Locksmith
Seffar Florent
Ventoux Meca-Soudure

Olivier Hagenloch
Kevin Pailler
Igor Grbesic
Vincent Girardot
Marc Bienaimé
Jean-François Cardona